Modern weddings are a great option for unique couples that crave all things contemporary, edgy, and eccentric. For modern-themed weddings, this can mean simple stationery, unique wedding flowers, and a cool wedding venue that steps outside of traditional—but it can also mean anything you want it to! So, let's take a closer look at modern weddings, modern marriage traditions, and some modern and edgy wedding themes and décor ideas. Whether you're drawn to modern minimalism or high-fashion and edgy, we've got the décor, tips, and inspiration you need.
WHAT ARE MODERN WEDDINGS?
Modern weddings present a fresh and fashionable aesthetic.A wedding style like this is high on style, no matter how minimalist or experimental it might be. Typically, modern weddings are sleek, elegant, sophisticated, and refined— featuring a monochromatic color palette, trendy florals, geometric shapes, and simple décor.
WHAT ARE SOME MODERN WEDDING APPROACHES
Weddings have always been driven by traditions. However, weddings are meant to reflect the couple and to celebrate their unique love—and not all couples are traditional. Here are some new wedding trends that are growing in popularity:

Wedding schemes with numerous colors or varying hues

Micro weddings, elopements, and destination weddings

Having the venue set more like a concert style – where projections and lighting can be used with our patterns

Unplugged ceremonies and receptions

Non-traditional wedding cakes
Alternative registries like a honeymoon fund for couples that already have a complete kitchen

Dogs incorporated into the ceremony

Having electric guitarist or some sort instead of pianist or violinist 

Simple, minimalist wedding dresses all the way to chic, dramatic, and colored or non-white wedding dresses

Ceremony can be shortened and more free – it should be more fun and party vibe 
Bridesmaids can mix and match with the dresses so its more stylish 

Having different style bouquets 

High minded – incorporate drinks with marijuana/CBD or something trending for bars 

Sparklers

Hire servers in fun outfits 

Little pop-up booths – customize bouquets to take home/dessert pop-ups/ice cream booth etc.
No bouquet toss

Table service not open-eating – like a bottle service

Drink pairing for meals

Electric invitations – also our pattern can be used 

Mixologists instead of bartenders – young cute men 

Charity funds/vacations/dining/new home fund in the wedding registry

Bold / Dark colors
The idea behind all of these modern marriage traditions? Do what you want! Ditch traditions if they don't suit you; it's your day!
MODERN & EDGY WEDDING IDEAS
If you're all about clean, elegant, and chic design, check out these wedding themes, venues, and décor ideas to inspire your own wedding and put your unique spin on modern and edgy weddings. 
MODERN & EDGY WEDDING THEMES
Your wedding theme should be personal and reflect the two of you, as a couple. With that being said, here are some popular, modern wedding themes to help set the tone for your big day:
Beach wedding theme

Monochromatic theme – everything in same color spectrum

Minimalist theme 

Travel theme – invitation looks like a passport etc. 

Throwback theme 

Butterfly theme 
Art gallery theme

Fashion show theme 

 

Classic Film theme

Pop Culture theme 

Pool party theme

Scandinavian theme

Botanical theme 
For more wedding theme inspiration, check out our recent blog on wedding themes for 2022 and get advice from top wedding planners.
Themed patterns are available in multiple applications:
MODERN & EDGY WEDDING VENUES
The venue itself is often the focal point and visual focus for a modern-style wedding, so other wedding decor can be clean and simple. However, some modern weddings go bold and edgy with the details and decor, like black and white colors with vibrant flowers or boho linens with an abundance of greenery. Whatever vibe you are going for, here are some modern and edgy wedding venue ideas: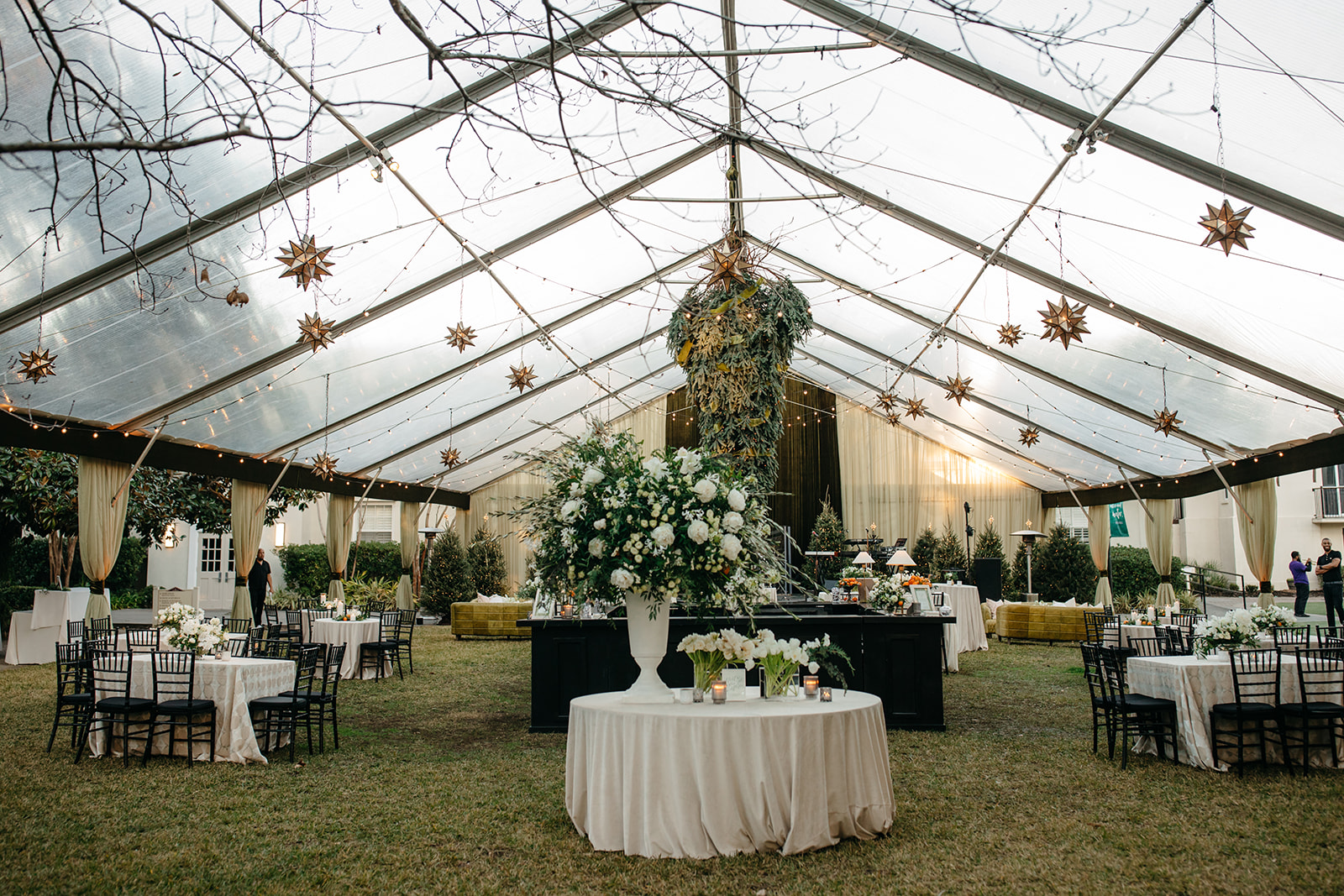 Museums

Rooftops

Nightclubs

Breweries or distilleries 

Wineries or vineyards

Industrial buildings

Bed and breakfasts

Historic sites, homes, or mansions

Restaurants

Country clubs

Vacation rentals
Swanky lofts

Old warehouses

Former factories

Beaches or waterfront spaces

Boats or yachts 

Botanical gardens

Local, state, or national parks

Backyards

Colleges or universities

Sports stadiums

Cafes and bars
MODERN & EDGY WEDDING DECOR
Modern wedding décor can be kept simple and minimal or go bold, edgy, and eccentric. Here are a few modern and edgy wedding décor ideas for your special day:
Modern and edgy wedding invitations with bold text set against a minimal design

Mismatched bridal party

Vines, leaves, and other greenery as centerpieces 

Combination of dried and fresh floral arrangements 

Monochrome color palette

Gold accents with neutral palette

Crisp white and black walls and accents

Simple and minimal backdrops

Geometric patterns and shapes with bold colors
Geometric patterns and shapes with bold colors

Use of multiple different flower varieties, textures, and heights

Champagne towers and other fun, unique cocktails that match your color palette
Modern and edgy wedding cake design

Unique, non-traditional flatware and glassware

Minimal tables for a fresh and modern look

Bold candles for a modern romantic feel

Custom tabletop décor and table linens
Whatever vision you have for your modern and edgy wedding, the décor options are endless!