A stunning tablescape is an essential element of any event. Not only does your tabletop décor communicate your theme, but it is also the first thing your guests see when they sit down for a meal. And every piece of the tablescape is important, from the table linens or runners to the charger plates or placemats.However, one detail is easily overlooked: the napkins.Your guests need a napkin as they eat, but skip the boring, unfolded, paper napkins and make a stylish choice instead. A beautifully folded napkin sets the stage for an unforgettable event and is the perfect item to tie your whole tablescape design together.
The Art of Napkin Folding
Napkin folding is an easy way to elevate your tabletop décor. Creative napkin folds serve two purposes: They have a significant impact on the overall design, atmosphere, and visual appeal of your event, and they provide you with an opportunity to bring additional, practical details into your place setting.First impressions matter—and attention to detail makes all the difference. As your guests enter the venue and find their table, they will be delighted and impressed by the perfect napkin fold.

How to Choose Napkins for Your Next Event
While paper napkins are an option, cloth napkins are usually the better choice. Not only are they more environmentally friendly and better at cleaning up spills, but they are also more cost effective (especially because you can rent high-quality cloth napkins at low prices). 
Cloth napkins come in many different styles, colors, sizes, shapes, designs, and materials. Fabrics such as linen, polyester, and satin are especially popular. But no matter the material you choose for your cloth napkins, make sure they match your event color palette.
12 Napkin Folding Ideas for Events
These common napkin folding ideas can be accomplished with any type of cloth napkin and are perfect for both formal and casual events like weddings, corporate events, galas, parties, and more.
01 FLAT FOLD
The flat fold napkin is a simple, diverse option that works especially well alongside a bright and bold tablescape. This classic fold can be placed beneath cutlery, under the charger, or on the plate. Tilt it at a 90-degree angle to create a whimsical look.
02 KNOTTED NAPKINS
Knotted napkins give your tablescape a soft, relaxed feel. At the same time, this fold looks graceful and romantic in any setting.
Tie your napkin in an elegant knot and place it on the plate.
You can make the knot in the center of the napkin or toward one of the ends; either way, the knotted napkin folding technique is perfect for fabrics that easily wrinkle or event themes that need a touch of intrigue.
If you want to create an elegant tablescape without the strict uniformity of other napkin fold types, the knotted napkin is a great choice.
03 ROLLED NAPKINS
Rolled napkins come in two ways: the circular rolled fold and the loosely rolled fold. 
The circular rolled napkin technique is refined and sharp. By tightly rolling the napkin and securing it with a tie or napkin ring, you create the perfect addition to an upscale event.
04 DRAPED NAPKINS
Also known as waterfall napkins, draped napkins are good in situations where you need a pretty pop of color to offset a classic white tablecloth. Drape each guest's napkin off the edge of the table. It clearly marks each place setting while also creating visual interest and depth.
05 SQUARE FOLD
For a modern napkin fold, look to the napkin square.
Square folds are crisp and seemingly effortless. The small, tight square leaves plenty of room for your decorative plates and chargers to shine. These napkin folds are perfect for sophisticated events.
06 TRIANGULAR FOLD
A triangular fold, with its sharp corners and edges, brings geometric flair to your tablescape. While rooted in classic napkin folding, triangular folds fit in well with modern and edgy event themes. Offset these napkins to just one side of the plate for an artistic take on this napkin folding style.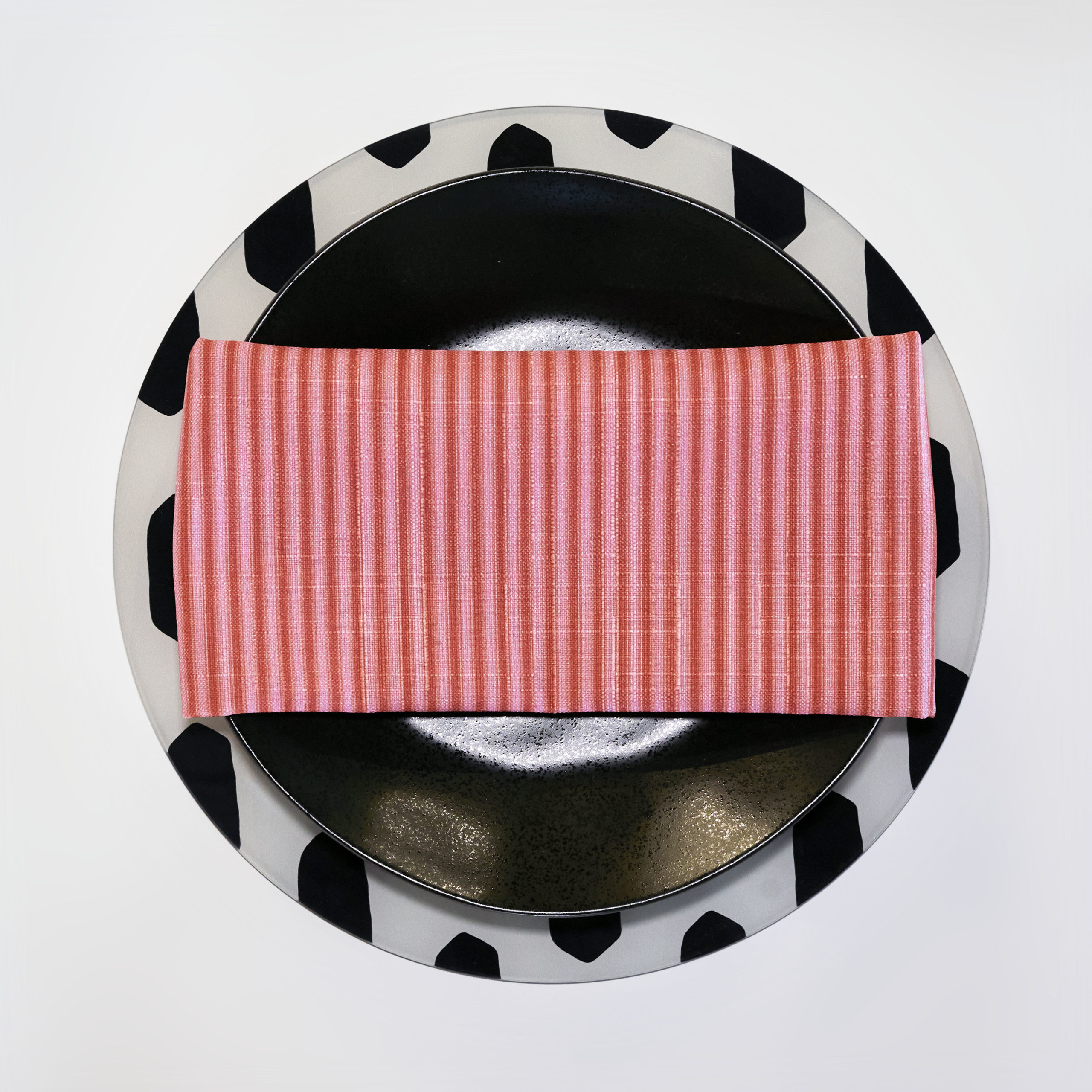 07 RECTANGULAR FOLD
One of the most elegant types of napkin folds is the rectangular fold. With the edges of the napkin tucked out of sight, a rectangular fold serves as a refined base for a place card or menu and is a great way to make sure the other elements of your tablescape—like a colorful table runner or floral centerpiece—get plenty of space to shine.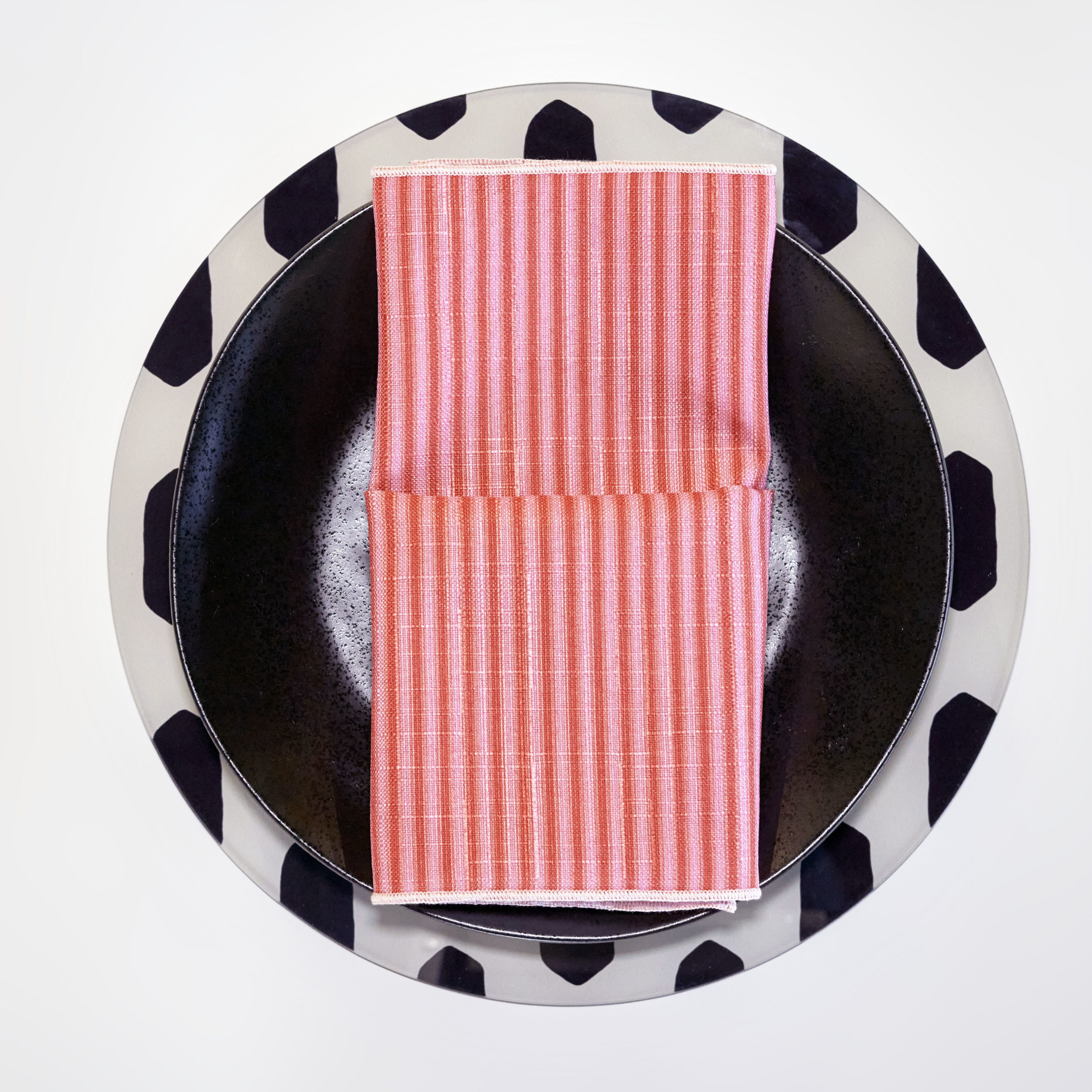 08 POCKET FOLD
Pocket folds vary in depth and come in many variations, including a rectangular pocket fold, a squared-off pocket fold, a single pocket fold, a triple pocket fold, and more. This type of napkin fold is clean and versatile. It looks lovely on a dinner plate and creates a spot to place your cutlery, menu, florals, party favors, or other small items. You can dress up this simple fold for any special occasion.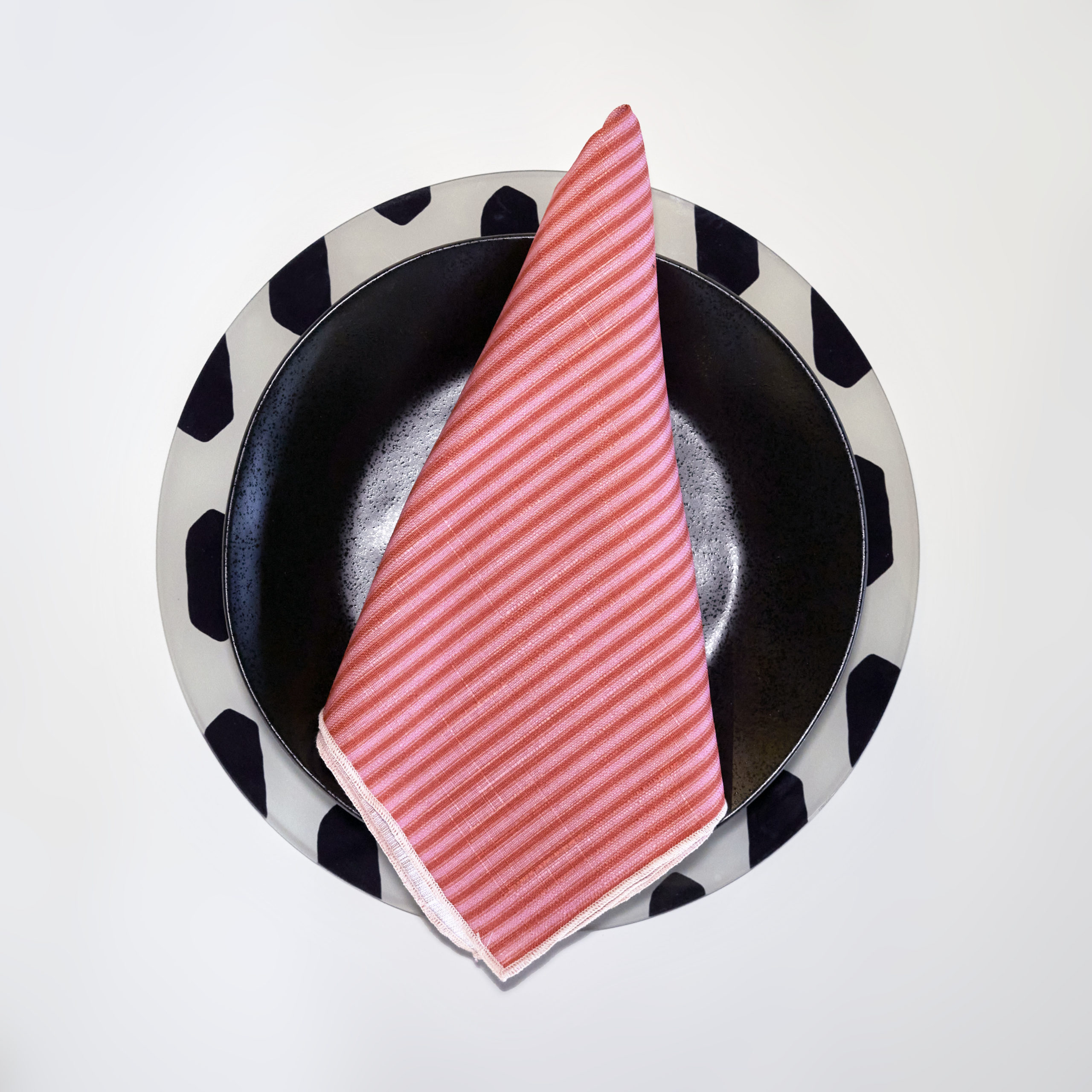 09 DIAMOND POUCH
The diamond pouch is a fancy yet attainable napkin fold. The long diamond shape has sharp corners at each end lengthwise, creating a pouch that is perfect for holding flatware, dried flowers, or a menu.
10 BOWTIE FOLD
You can't go wrong with a bowtie. A bow creates a playful and whimsical atmosphere, and at the same time, it is a neat and elegant way to connect your event theme to your tabletop décor. Cinch the bowtie in the middle with a ribbon, napkin ring, or twine to finish the look.
11 FAN POUCH
Elegant, fanned napkins aren't just for fine dining; they can add a stylish touch to any formal or casual event. This classic napkin folding technique is elegant, decorative, and impressive. Your guests will appreciate your attention to detail.
12 CONE FOLD
The cone fold is similar to the pocket fold—it is made to hold utensils or long-stemmed flowers—but is in a cone shape instead of a flat pattern. A quick and classic fold, the cone fold's unique shape is an easy way to add an elegant touch to your tablescape.
Simple Ways to Elevate Different Types of Napkin Folds
You don't have to stop at a napkin fold. Here are a few ways you can add an extra touch to your cloth napkins:
Add a napkin ring for a timeless option

Tuck in utensils, menus, place cards, or party favors 

Use monogrammed napkins to establish a sophisticated tone

Add a sprig of greenery, twigs, or flowers to match a romantic, whimsical theme
One critically important napkin folding technique to keep in mind is to iron your napkins before folding them. Without ironing, you'll have trouble getting the crisp creases and folds you want to achieve.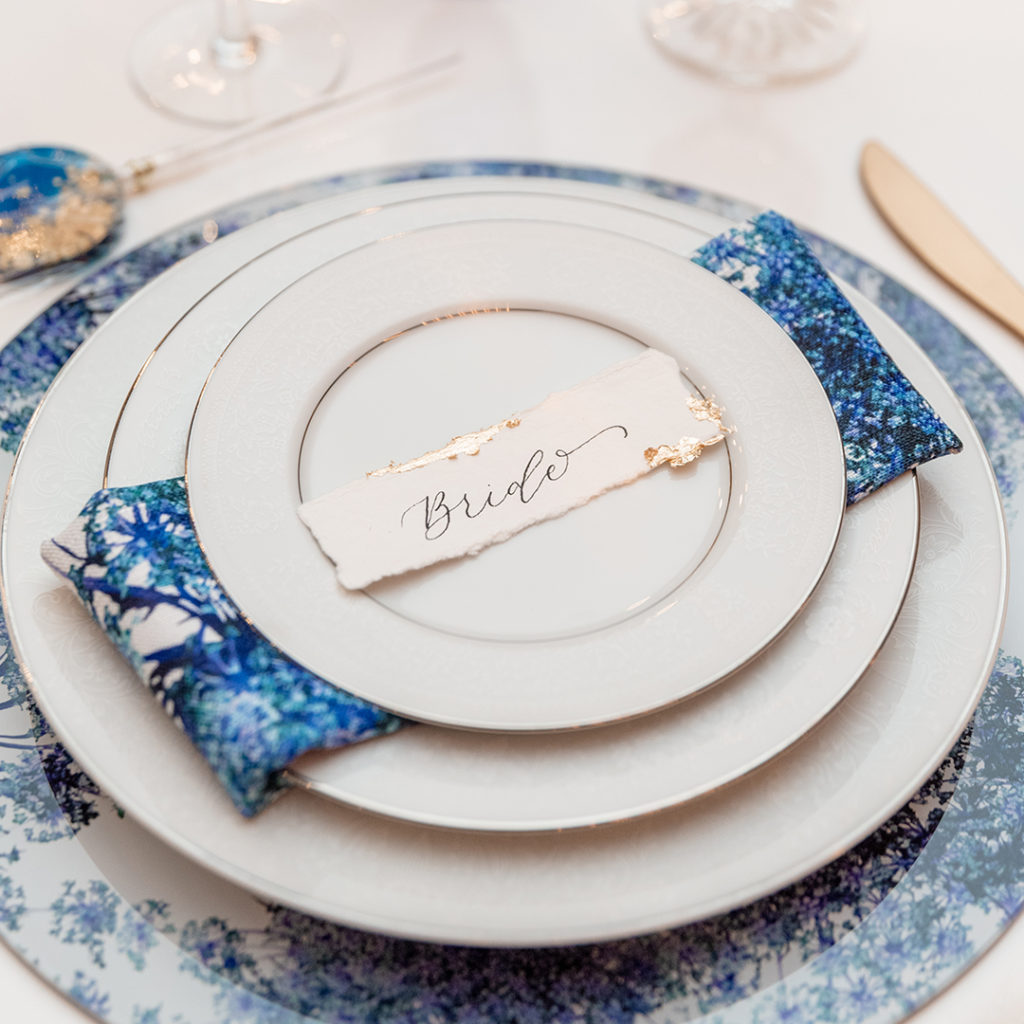 Create Custom Napkins for Your Next Event at Lola Valentina
It's the little things, like crafting the perfect napkin fold, that make the difference between a good event and a great one. For your next event, wow your guests with a stunning tablescape they'll never forget. How? By renting unique tabletop décor that matches your style.
At Lola Valentina, we are here to help you decorate your event space with unique table linens, runners, napkins, chargers, pillows, and more. You can shop our revolutionary design house to mix and match our selection of original designs, or you can work with our team of in-house designers to create a custom pattern that matches your event color palette. Visit our design bar to explore color and pattern combinations until you find just the right look for your next event. All our items are environmentally conscious and proudly crafted in the United States.
Ready to bring your event décor ideas to life? Talk to a designer today to get started.