Throughout history, gardens have been seen as places of romance and beauty. At their core, they represent growth, potential, and new life—ideas that perfectly align with weddings. If you are similarly inspired by the outdoors, look no further than a garden wedding theme.
WHAT IS A GARDEN-THEMED WEDDING?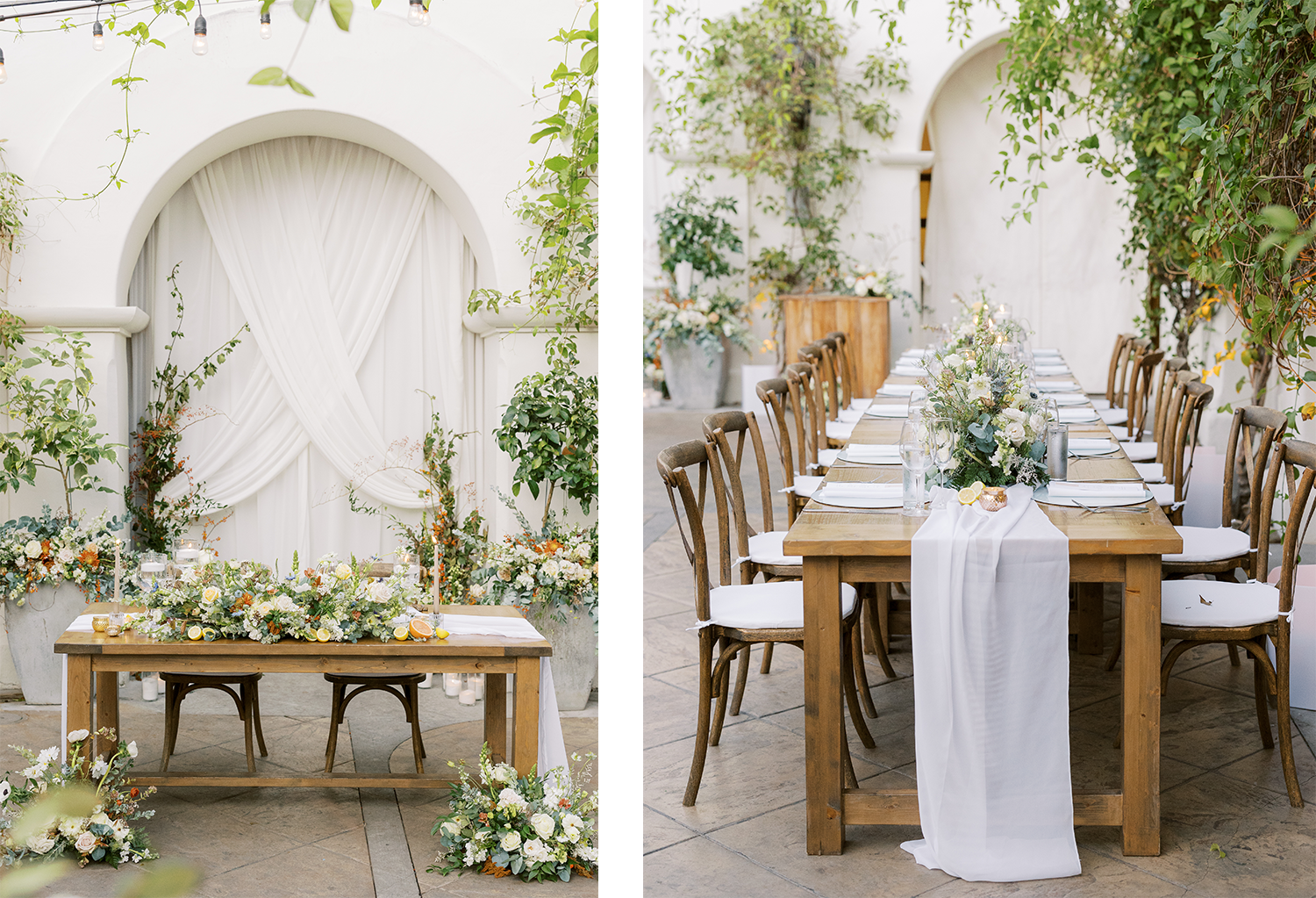 Photography by: Allie Lindsey
Garden wedding themes take advantage of the simple elegance and whimsical aesthetic of Mother Nature. Often (but not necessarily) taking place in outdoor venues, garden-themed weddings usually incorporate lots of floral and greenery, centering the beauty of nature as much as possible to decorate the ceremony or reception space.
There is something timeless about garden wedding themes; at the same time, they are ripe with opportunities to create a unique and memorable event.
HOW DO YOU PLAN A GARDEN WEDDING THEME?
Garden-themed weddings come with a unique set of obstacles and challenges. It's in the best interests of you, your wedding party, and your guests to strategize so that your special day goes according to plan.
HAVE A BACKUP PLAN
The first rule of outdoor weddings is to have a backup plan. If the weather takes a turn for the worst, you don't want it to ruin your day. A carefully curated garden wedding theme will allow your guests to enjoy the romance and beauty of a floral atmosphere whether they are outside among the flowers or ushered inside to enjoy flower arrangements instead.
However, it's not just inclement weather you want to keep in mind. You'll also need to consider how to keep your guests comfortable—even if the weather is perfect.
For a summer wedding, create opportunities for shade, like canopies, pop-up tents, or drapery .In the autumn months, a portable outdoor fire pit surrounded by chairs and pillows would be a great option for people to keep warm. Or, in the rainy spring, it may be a good idea to have umbrellas available for your guests. 
DEFINE THE SPACE
Depending on your garden-themed wedding venue of choice, your event space may be formal and have an established flow or be more on the unstructured, free-flowing side of things. You can create defined outdoor spaces either way, with lattice partitions, flower baskets, lounge furniture, or even picnic areas. Don't be afraid to get creative!
CONSIDER THE SEASON
There is an innate beauty to gardens year-round, but they look different from season to season. If you dream of a wedding surrounded by oranges and reds, make sure you set the date in the fall. If you want your guests to be virtually swimming in a field of flowers, late spring may be your best bet. 
PROTECT YOUR GUESTS
Blooming flowers, towering trees, warm breezes, and striking natural light are some of the most attractive parts of garden-themed weddings. Unfortunately, they may come at a cost: Insects such as bees, mosquitos, ants, flies, or small critters might love your wedding venue as much as you do. 
Thankfully, event planners, property managers, and outdoor caterers have experience with what precautions to put in place. Discuss your concerns with staff so they can recommend a pre-event plan, whether it comes down to spraying insecticide or using citronella candles. (And it doesn't hurt to have an emergency kit on hand during the wedding ceremony and reception, just in case.)
GARDEN-THEMED WEDDING VENUE IDEAS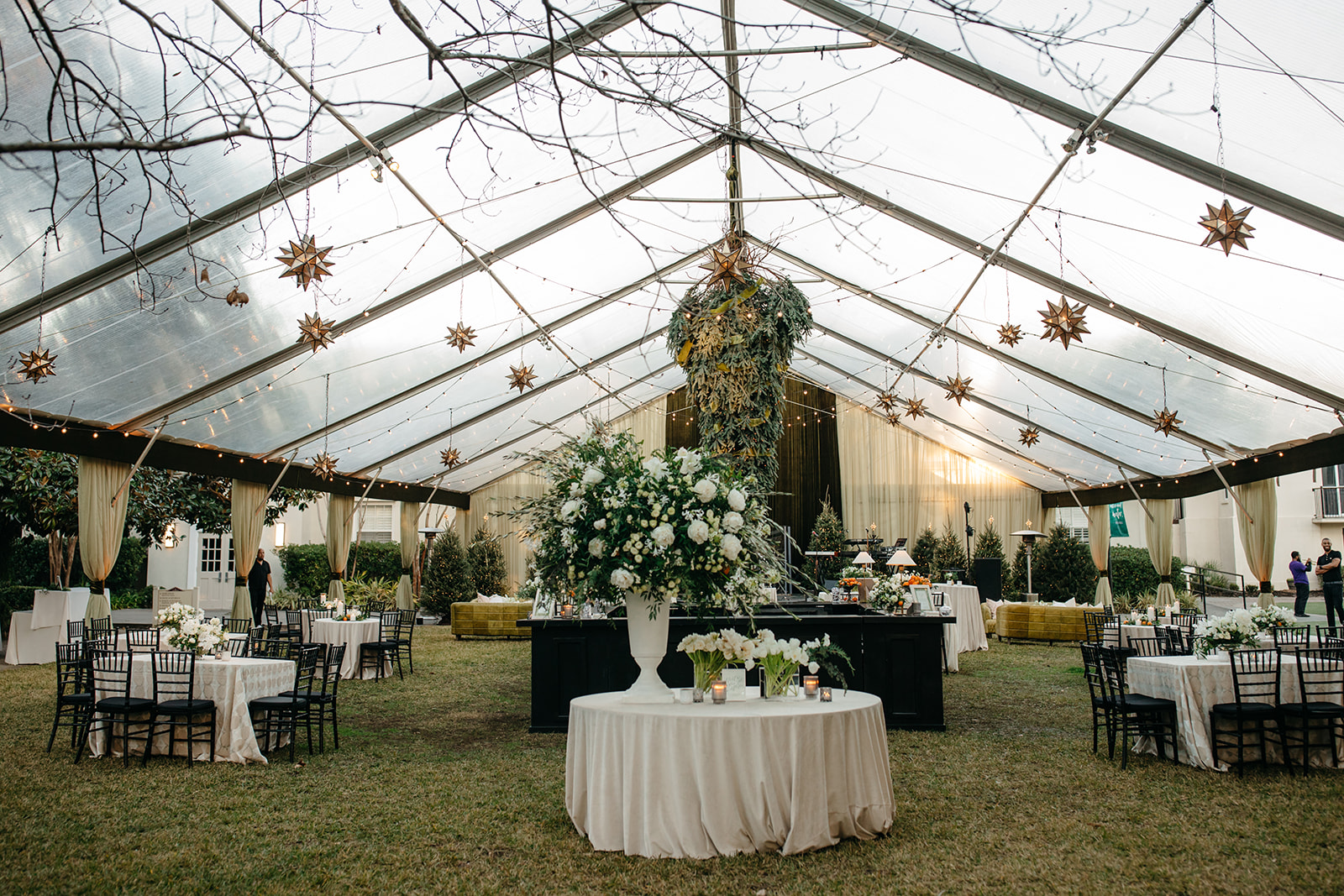 There are a wide variety of venue options for garden weddings:
Outdoor gardens

Indoor greenhouses

Rooftops

Conservatories

Backyards

Local parks

Sunrooms

Vineyards
Estates

Historical homes

Castles

Butterfly gardens

Botanical gardens

Traditional indoor venues


(with added garden elements!)
Whatever venue you choose, if it incorporates elements of the outdoors, make sure you visit the location at around the same time of year you plan to get married. Is your date in late spring? Take a walk through the courtyard to make sure the flowers are in bloom. Do you have your heart set on a fall event? Check out the vineyard grounds to ensure the landscape is in line with your vision.
10 GARDEN THEMES FOR WEDDINGS
Are you interested in a garden-themed wedding? Here are ten ideas to help you get started.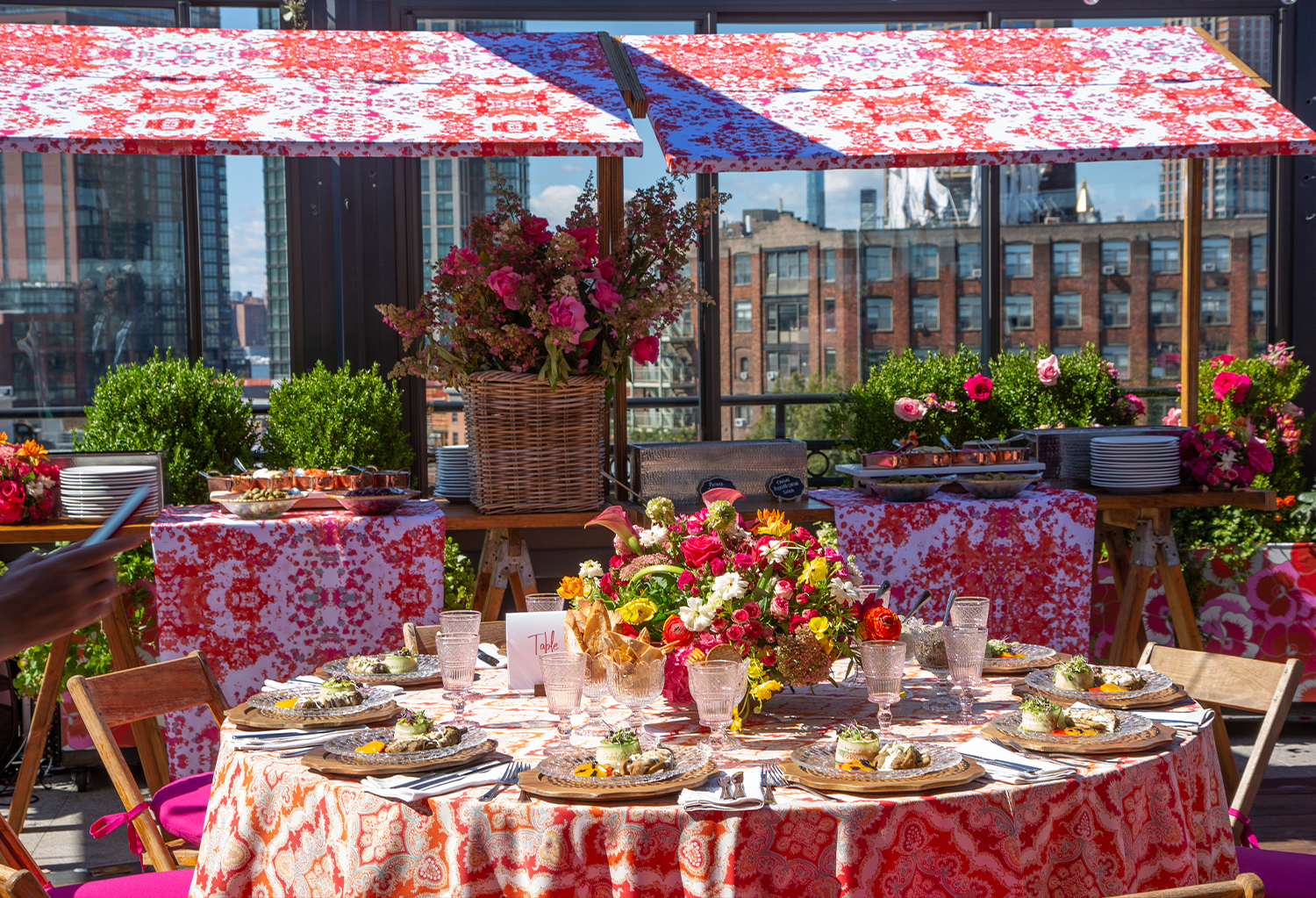 01  ENCHANTED WEDDING THEME
Photography by: IVASH Photography
With an enchanted garden-themed wedding, you can make a fairy tale come to life.
Lighting is key here: Think fairy lights, floating lanterns, and shimmering candlelight instead of harsh overhead lights. You could also mix details, like wildflowers combined with delicate floral arrangements or crawling green ivy juxtaposed with blooming flower canopies. Additionally, consider a statement piece, like oversized gates or a gazebo decked out in flowers.
With the help of your event planning team, create an elegant garden wedding theme that makes walking down the aisle feel like a dream.
02  ROSE GARDEN WEDDING THEME
Photography by: Hannah Schweiss Photography
Roses have long been tied to romance, weddings, and love. What better way to celebrate your special day than by using them as inspiration for your theme?
You can add roses to each placemat or charger and choose a rose-themed color palette, or you can push the theme even further by serving rose-shaped tarts and incorporating rose buds into the lace of your wedding dress. Either way, your event will be draped in these timeless flowers.
03  VINTAGE GARDEN WEDDING THEME
Photography by: Colette Marie Photo
Creating a vintage aesthetic at your garden-themed wedding is an excellent way to combine natural elements with a graceful atmosphere. Consider what you can include from days gone by at your event. Could you rent vintage-style furniture? What about incorporating pressed flowers into your invitations or place settings?Why not add a vintage-inspired table runner or napkins to create a stunning tablescape?
Better yet, have you thought of having a tea party with porcelain dinnerware and lace décor? The choice is yours.
04  ELEGANT GARDEN WEDDING THEME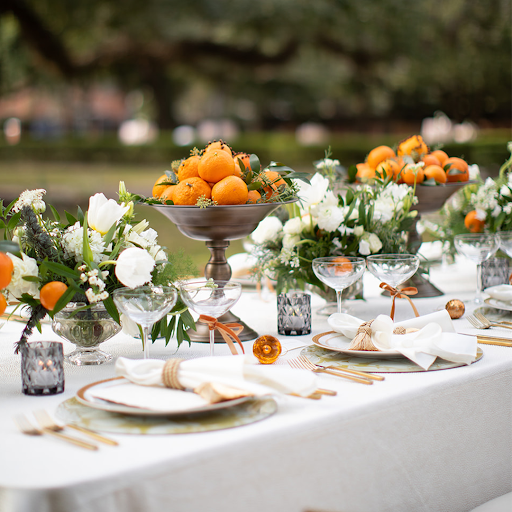 Photography by: Lindsey Harris Shorter
Garden-themed weddings are already the picture of romance and beauty, but you can also make yours feel refined instead of casual.
Hanging floral garlands or chandeliers covered in greenery can add a touch of elegance.
Provide your guests with fancy finger foods and floral-themed cocktails. You could even include crawling ivy to add an extra sense of magic.
05  FLORAL GARDEN WEDDING THEME
Take your garden-themed wedding to the next level by going bold with blooms. Think beyond the basics and instead transform your event into a flower-based paradise.
Selecting floral print dresses for your bridesmaids and incorporating flowers in your hairstyle can add a touch of elegance to your look. Use personalized flower vases instead of place settings along tables. Send guests home with seed packets instead of traditional wedding favors. And, most importantly, add baskets of flowers everywhere! You can never have too many.
06  COTTAGECORE GARDEN WEDDING THEME
Photography by: Lindsey Harris Shorter
Cottagecore is the celebration of understated beauty rooted in nostalgia, simplicity, and the romantic ideals of living in the countryside. Think eclectic, mixed cutlery and tableware, light and airy fabric table linens, homemade crafts, and baskets of overgrown wildflower arrangements.
Anything you find charming—from brass candelabras to freshly baked goods—can have a home in this garden wedding theme.
07  ECO-FRIENDLY GARDEN WEDDING THEME
Garden-themed weddings are a top-tier choice for an eco-friendly wedding. Outdoor events can save on energy usage by using natural light instead of electricity, and you can save resources on elements like décor—because, after all, who needs extensive decorations when Mother Nature is doing all the work?
Start with biodegradable invitations, choose seasonal blooms for your bouquet, and ask local caterers where they source their ingredients. From the big picture to the small details, you can make a garden wedding theme the more environmentally friendly choice.
08  ROOFTOP GARDEN WEDDING THEME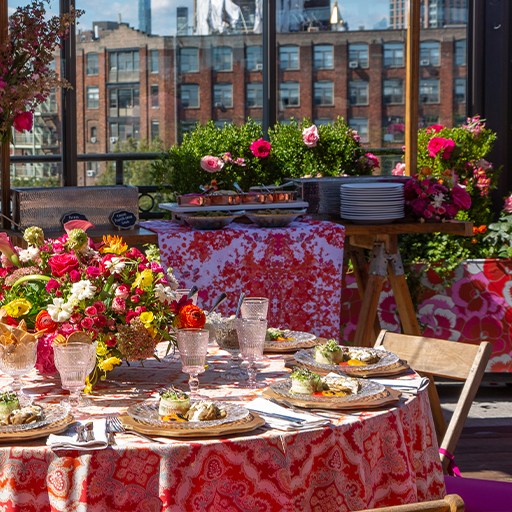 The contrast between elegant, floral decorations and a stunning view of the city is unforgettably romantic. You could create a wall of hedges, bring in live trees to decorate the balcony, or build a wooden arch wrapped in blooms and greenery to stand under as you say your vows. Whatever design elements you choose, your guests are sure to be struck by the result.
09  RUSTIC GARDEN WEDDING THEME
Photography by: Afrik Armando
There's a reason rustic wedding themes are popular: They feel like home. Rustic garden-themed weddings combine traditional rustic elements like wooden accents and natural fabrics with the bounty of nature in the form of wildflowers, floral hoops, and farm-to-table foods. The dress code is up to you; either way, your guests will feel comfortable while celebrating your special day.
10  INDOOR GARDEN WEDDING THEME
Photography by: Maha Studios
Just because you have your heart set on a garden-themed wedding doesn't mean your event has to take place outside! With a little imagination and creativity, you can transform a traditional indoor venue into the garden paradise of your dreams. 
One way to bring your indoor garden theme to life is to incorporate as many floral and natural elements as you can. Consider greenery contrasted with white walls, floral arrangements hanging from the ceiling above the dance floor, or a wall of plants that serve as a background for photos. The possibilities are endless.
ELEMENTS OF A GARDEN WEDDING
No matter what theme you choose for your garden-inspired wedding, some basic elements will likely apply:
Floral-based wedding dresses

Flower walls, arches, or displays

Garden-themed wedding table decorations

Floral-print or greenery-decorated invitations
Bouquets that appear freshly picked

Garden-themed wedding color palette (natural colors, greens, or pastels)
Like Mother Nature herself, your garden wedding has infinite possibilities. Take inspiration from the beauty of the great outdoors to plan a wedding your guests will remember forever.